A Reader's Notebook... Why?
I'm glad you asked. Throughout most of chapter four in
The Book Whisperer
Donalyn Miller reviews the importance of reading freedom for students. The
Reader's Notebook is the common ground where student freedom meets classroom requirements
.
In the words of the author...
"Our (reading) conferences are born in students' notebooks, where they write response entries to me once a week and turn them in. I study each child's reading progress in greater detail by looking at the first three sections of their notebook. The pages tell me about the students reading momentum... indicate whether a student is finishing books... sticking too closely to a genre, or not making plans for the future."
In my words...
"This is a really good idea!
(
I'm profound, I know... Bahaha! )
The management is minimal and the learning students gain from using a Reader's Notebook is authentic. They are reading, writing and thinking... any way you look at it kids are growing their literacy skills!"
Now onto the questions from Beth at
Thinking of Teaching
.
Reading Response Journal (5 X 7 spiral notebook

)
1) Have you used Reader's Notebooks in the past? If so what did you like about it?
I have (and will continue) to use a type of Readers Notebook which I called a
Reading Response Notebook
as a part of my students' homework program. It is a very rudimentary model of a Reader's Notebook where students are asked to write a simple retell of any story (of their choice) which they have read during the week. After they retell they basic content of the story, they are asked to identify one (or more) of the following three connections:
1) Text to Self
- where the student identifies
commonalities between this story and events in their own lives
.
2) Text to Text
- where the student identifies
commonalities between this story and another story they have read
; or
3) Text to World -
where they student
identifies commonalities between this story and events the know of in the world.
My favorite thing about the Reading Response Journal is that kids synthesize all their literacy skills when doing the assignment.,, reading, writing, grammar, punctuation, spelling, etc.
Student responding - Text to Self
2) If you have not used Reader's Notebooks how do you plan to incorporate them this year into your reading program?
Although I have used some form of Reader's Notebook in the Reading Response Journal, I am definitely going to try and combine these two formats, or use both.
Using the Reading Response Journal for home and the Reader's Notebook for the classroom may be a good way for both programs to coexist peacefully
. I will have to wait and test the water with my students. I really like the
four sections Donalyn Miller describes in a Reader's Notebook
. They are easy to use and essential to making it a working notebook for all children regardless of their age, grade or reading ability.
The four sections she describes are...
1. Tally List
- to record ensure students are reading from all the genres.
2. Reading List
- where students record books read as well as those that have been attempted and abandoned.
3. Books-to-Read List
- an working list where students record books they want to read.
4. Response Entries
- where students record reflections and personal reactions they have to the book(s) they are reading in the form of a letter to the teacher.
I am
definitely going to use the Reader's Notebook
in class. I might create an individual response sheet to use in place of the Reading Response Journal. Switching the format of this homework assignment from a notebook to a single page response sheet will also allow me to adjust the assignment to fit the different genres we will be studying throughout the year.
3) How will you schedule the Reader's Notebook due dates in order to be able to effectively read and respond authentically to all your students?
In theory, I feel like
a weekly check-in for each student will be a good starting point
. As I get to know my class, and its cast of readers, I am sure I will
develop a watch list of students who may need a little more assistance
and guidance to get themselves moving in the right direction.
Interested in
more comments about the Reader's Notebook
? Check out these links:
Click here for more info!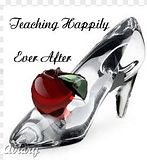 Click here for more info!